Hepburn Landscaping are a local domestic garden fencing contractor in Glasgow / South Lanarkshire. 
We install  timber fencing  types including  fence panels (Lap, Closeboard), feather edge  and  picket  styles. In addition we can source and install timber  trellis panels  . Our services also include  fence repairs and maintenance  of existing structures. Our informed advice regarding design, installation, construction, maintenance and ownership including local planning laws relative to your borough ensure our clients are best advised for all aspects of their project. 
What Do We Offer? 
Free Detailed Quotation & Specification 
Professional Service 
Neat and Tidy Installation 
Planning Advice 
After Care Consultation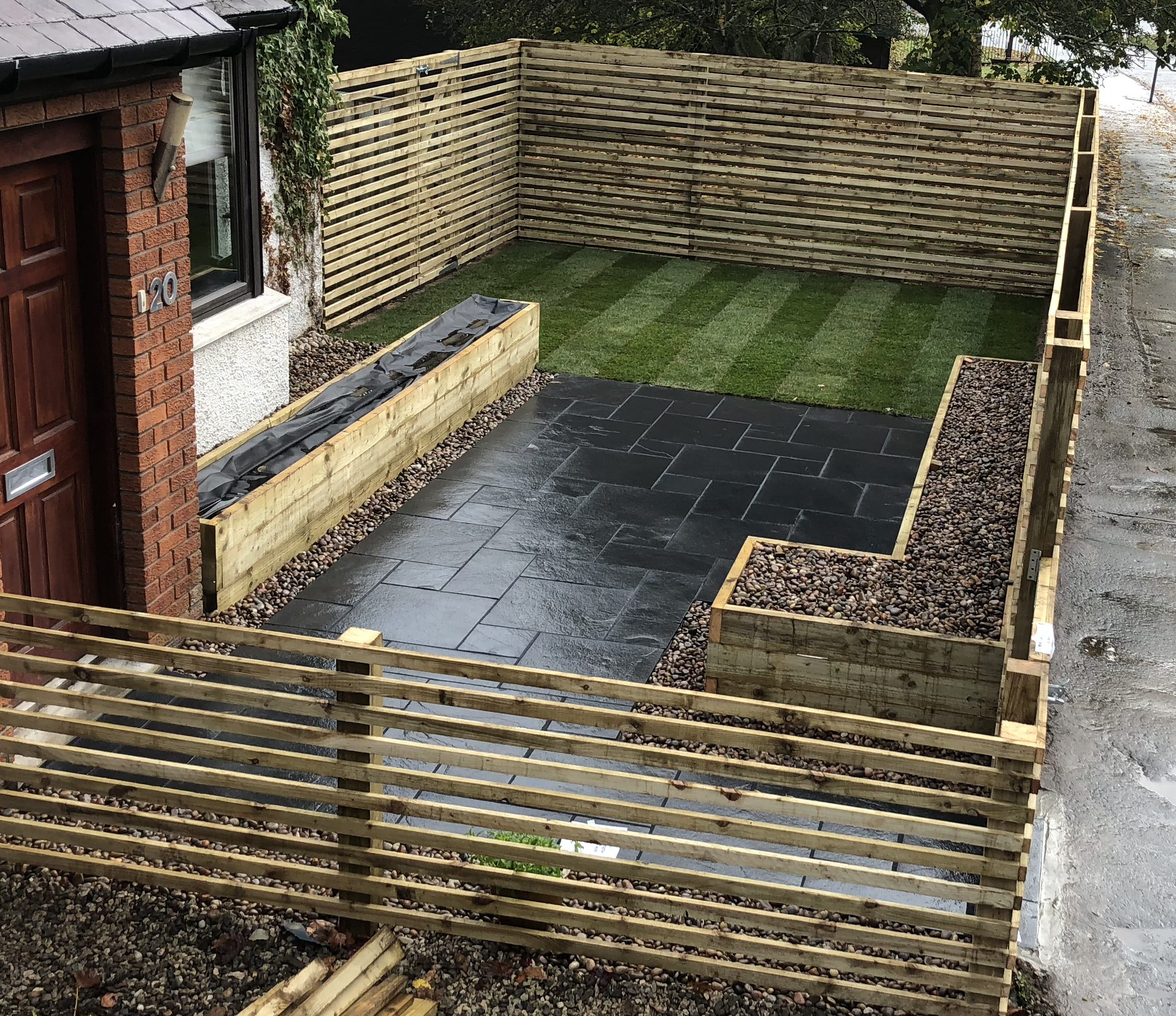 Affordable Garden Fencing Repairs and Maintenance Service  We offer the following services to maintain your existing fencing structure. 
Repair and Replacement 
We can replace damaged posts, panels, gravel boards, trellis panels, arris rails or feather edge boards. 
Installation of concrete spurs is also provided to strengthen existing fence posts. 
Painting and Staining 
It is advisable all fence structures receive some treatment every 3 – 4 years dependent on the product previously applied to the wood. We can paint or stain your fence to a range of colors and stains all to suit your requirements. 
Emergency Fence Repair Service 
 Inclement weather often causes issues with garden fencing during the winter months. Our team can act quick following your enquiry to fix and repair any damage caused. 
Which fencing design best suits your garden environment? 
We know how important it is for you to choose the correct fencing style to match your gardens characteristics, your preferred appearance and budget parameters. We have the knowledge and experience to assist you make the correct decision. 
All timber used for your project will be appropriately pressure treated, laminated or industry graded to adequately defend itself from what the elements have to offer. Where available we always procure timber carrying the FSC approved status. 
We specialize in the three most common garden fencing designs used in the UK. 
1 – Feather Edge –
Feather Edge provides a high level of security for your garden. Arris rails are fixed horizontally to pre set posts to provide the main frame for this fence design. Vertical feather edge boards are then fixed to the arris rails with galvanized nails to create a strong and sturdy structure. This fence style can also be used where site conditions determine a slope must be incorporated into the design of the fence. 
2 – Lap / Over Lap Panel –
Lap Panels also referred to as Overlap Panels are popular and we commonly install them. These fencing panels are constructed from overlapped slats which are laid horizontally within a fixed frame. Vertical battens matching the frame materials hold the horizontal slats in place. This is the cheapest fencing specification we offer.
3 – Closeboard Fencing –
This type of garden fence is again very popular are normally used where some additional strength is required over and above what the lap panel offers. The vertical timber slat style makes it a popular choice providing a strong structure. In terms of cost this is more expensive than the lap panel specification but does offer a better appearance and stronger structure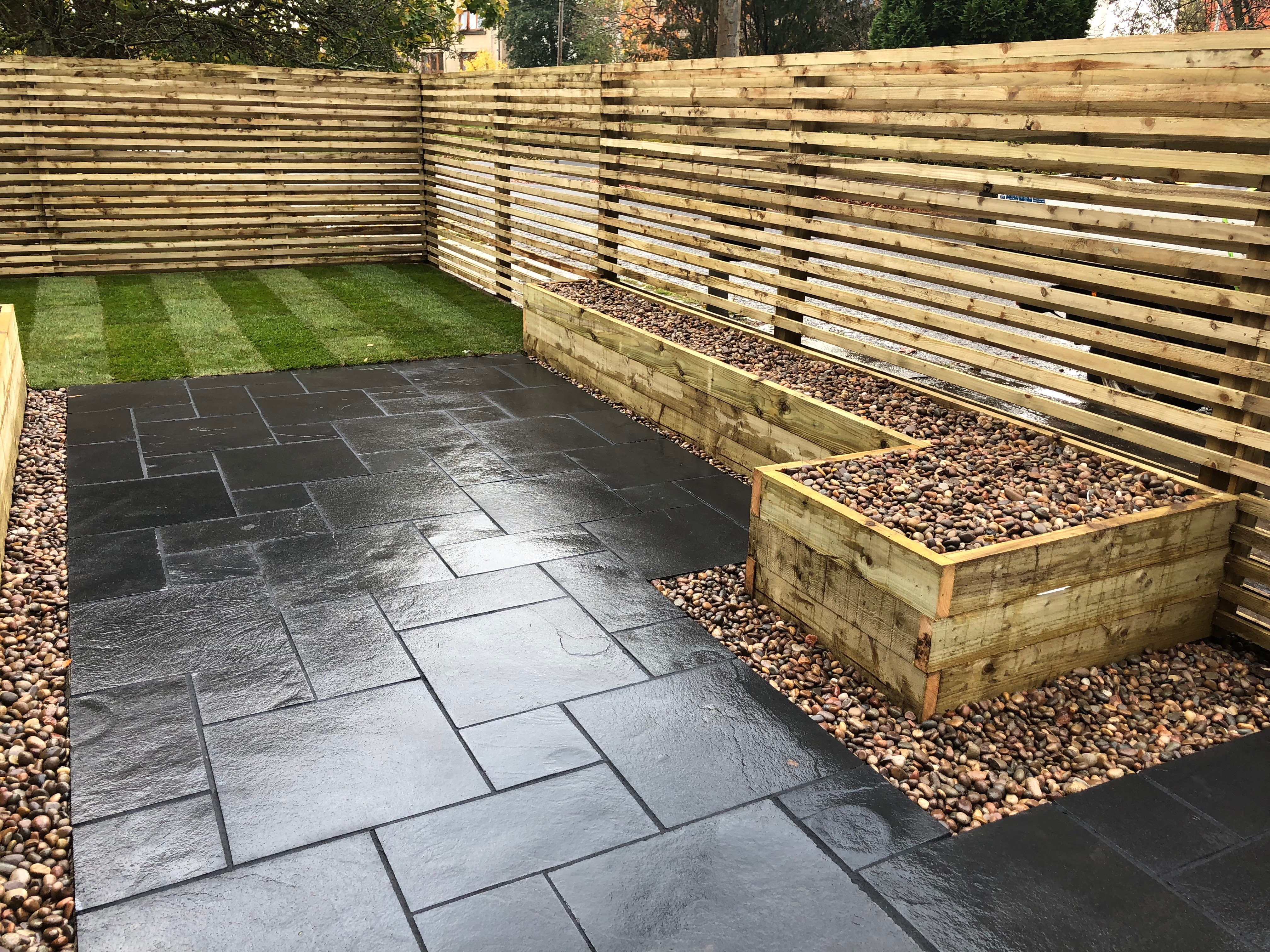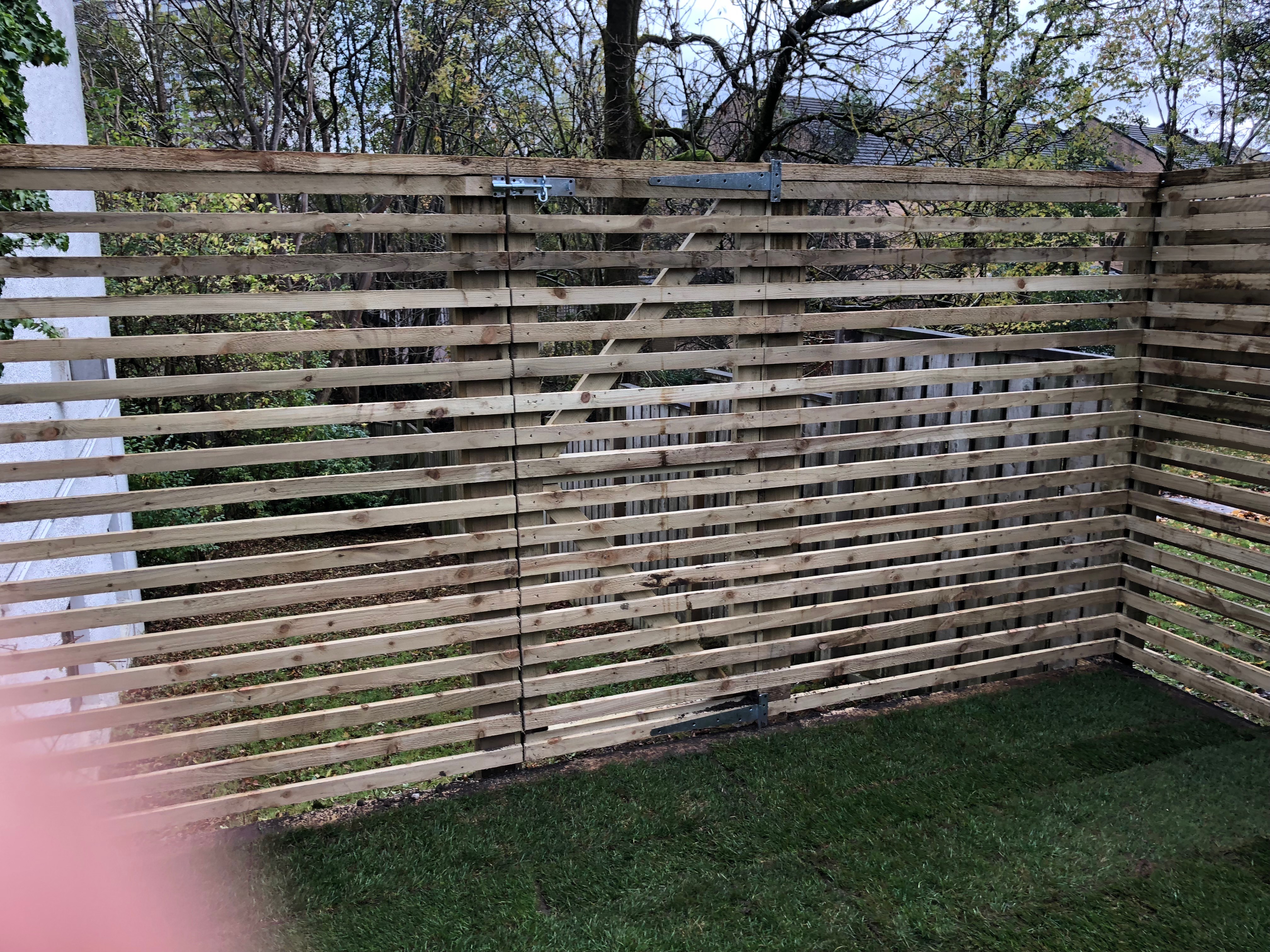 for your free garden fence quotation
just click the fencing glasgow button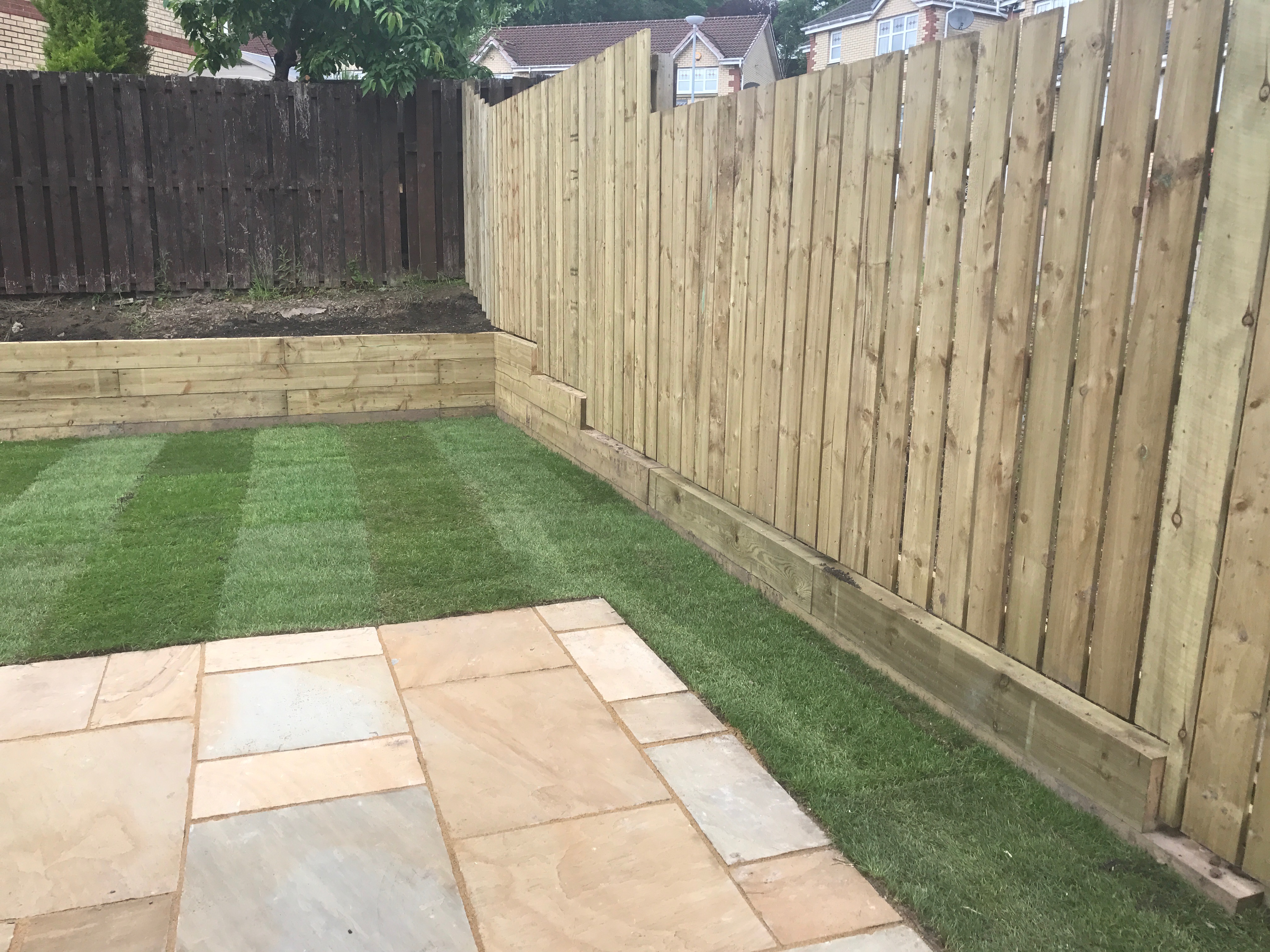 Our Neat and Tidy Garden Fencing Installation 
Following the selection of your garden fencing specification the installation process now becomes or priority. Nearly all of the fences we construct first require the removal of the existing fence structure. 
This is carried out in a safe and tidy manner always minimizing disturbance to your borders, plants, shrubs and lawn surfaces. If we need to use you home to get materials to or from the fence location all floors will be adequately protected from foot traffic. 
During the construction process all plants and shrubs will again be protected and all posts, rails, boards and panels will be erected plum and level. On completion the works area will be returned to a neat and tidy finish. 
Tall to a member of our team today if you have any questions regarding a garden fence project in Glasgow / South Lanarkshire
1 – Fence posts can be supplied and fitted in either timber or concrete.  
2 – Kicker boards can be made from either timber or concrete.  
3 – Hanson post fix concrete is used for all post foundations.  
4 – Metpost products may be used to secure timber posts above ground level.  
5 – Trellis can be added to any garden fence installation to provide a fresh look and mechanism for climbing plants.  
6 – The height of your garden fence construction can be tailored to meet your requirements however finished height will be subject to guidelines issued by your local council.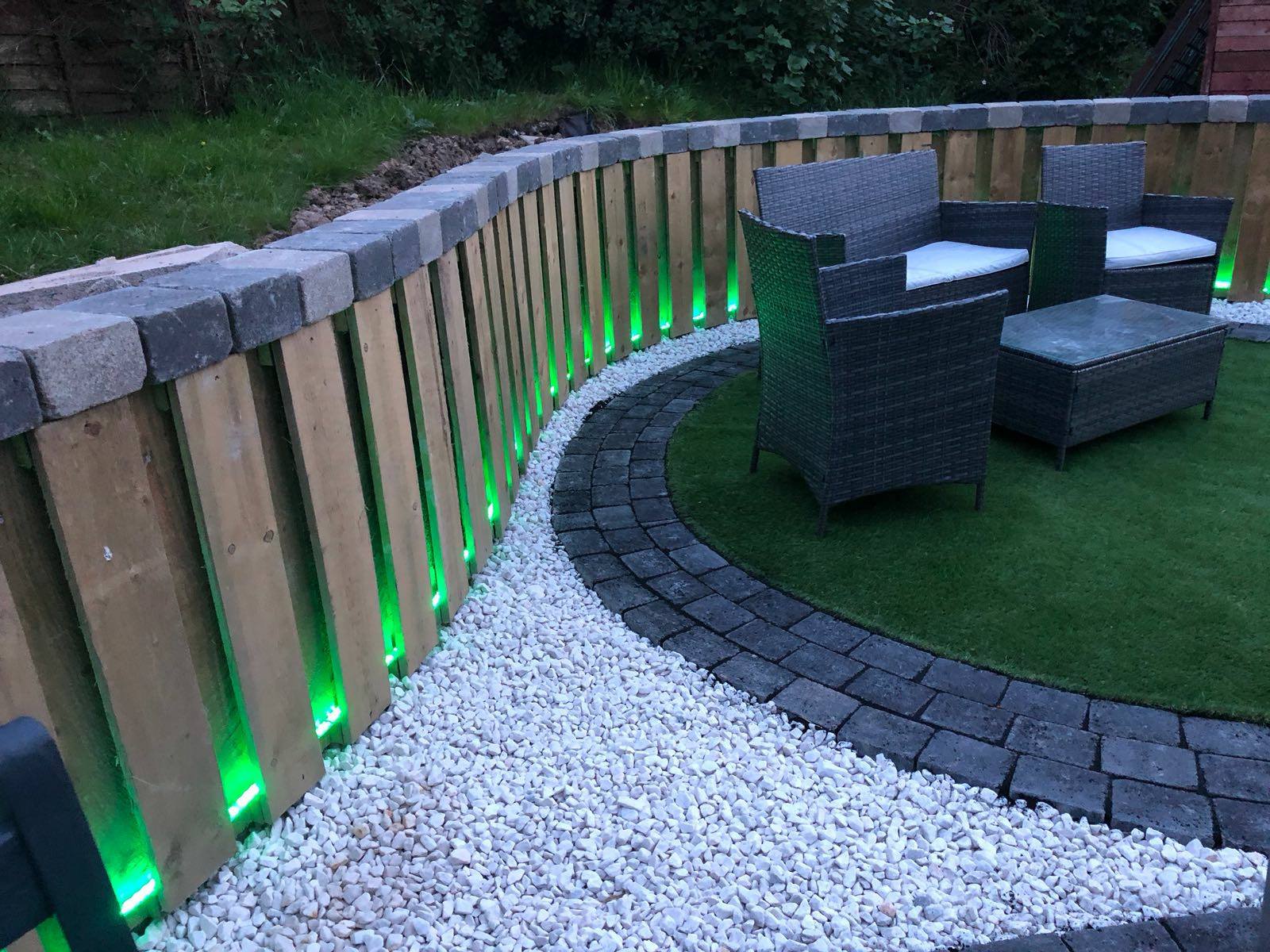 Would recommend Hepburn Landscapes Brian was so specific About details to my garden loved the outcome will be calling Brian again in near future for further work &Would highly recommend.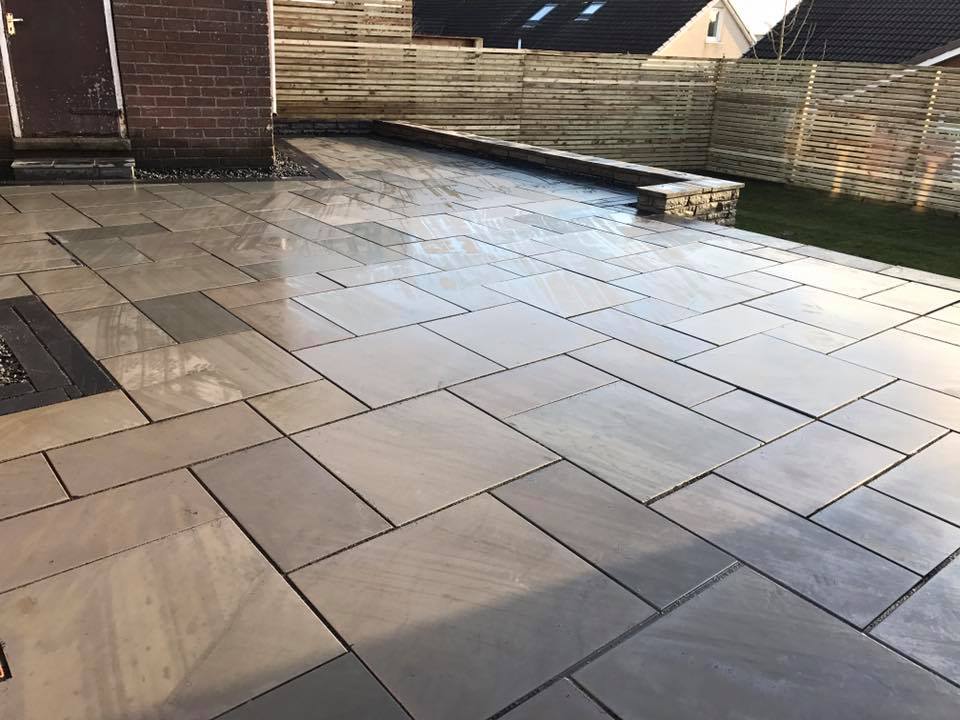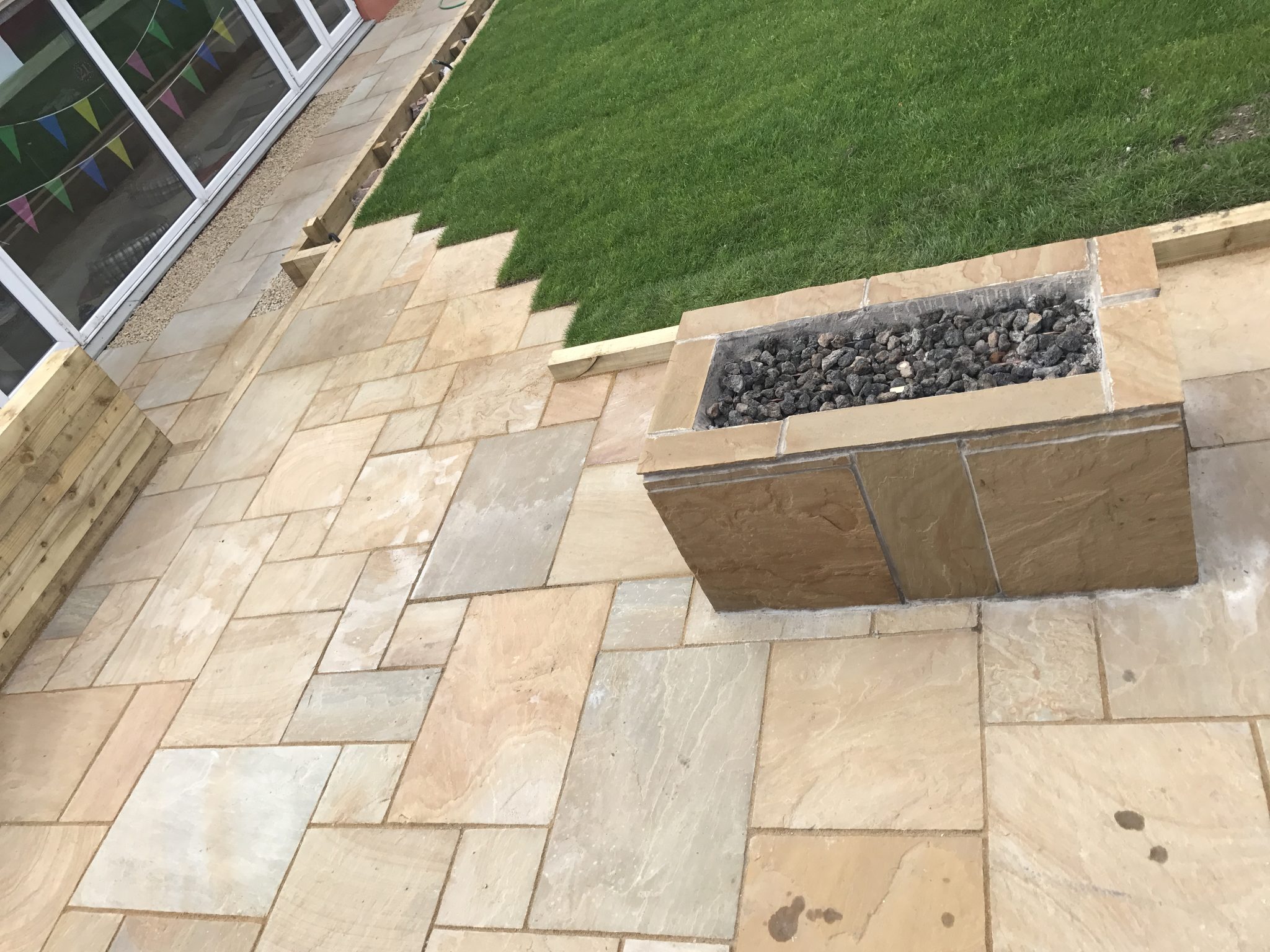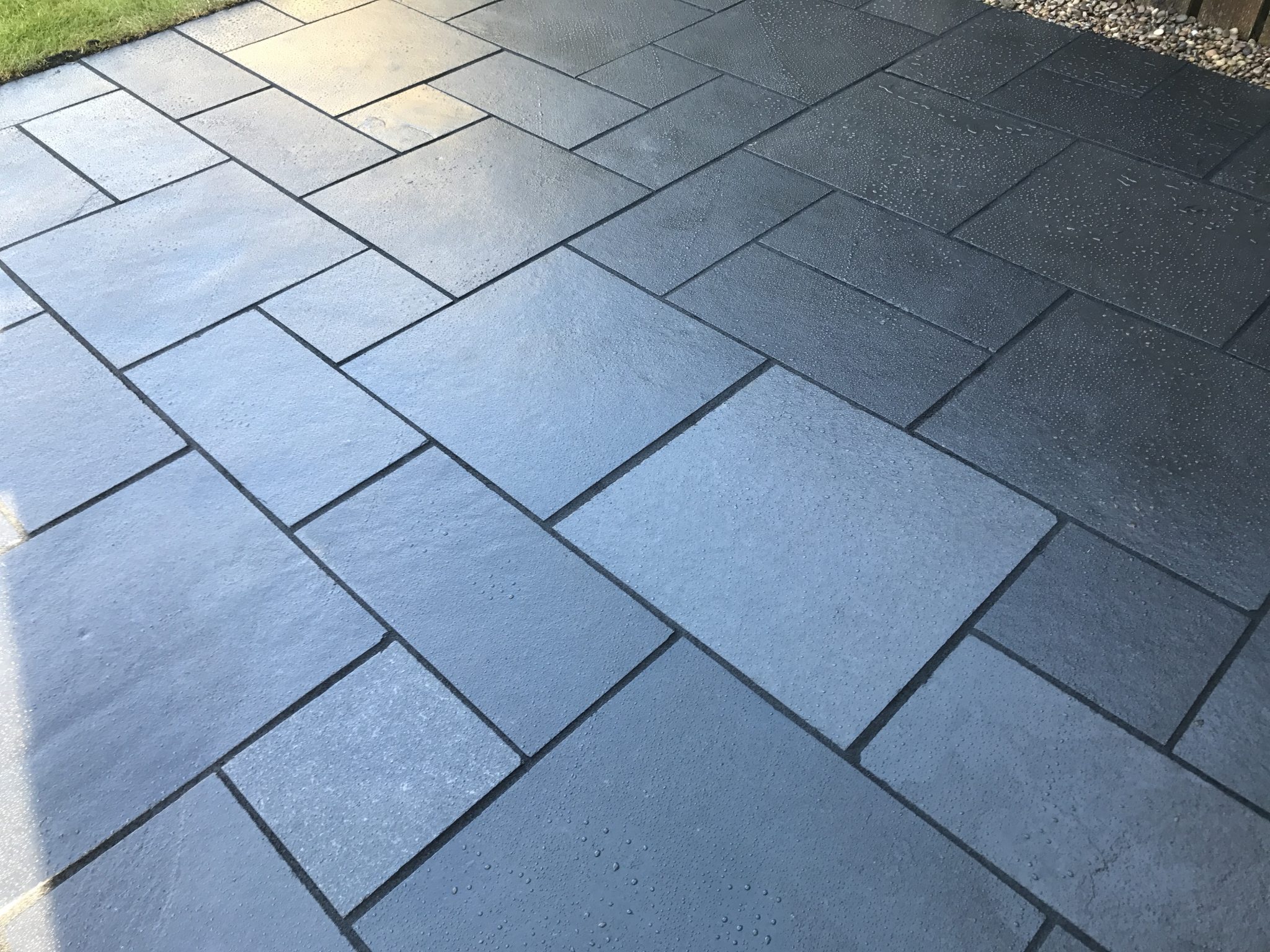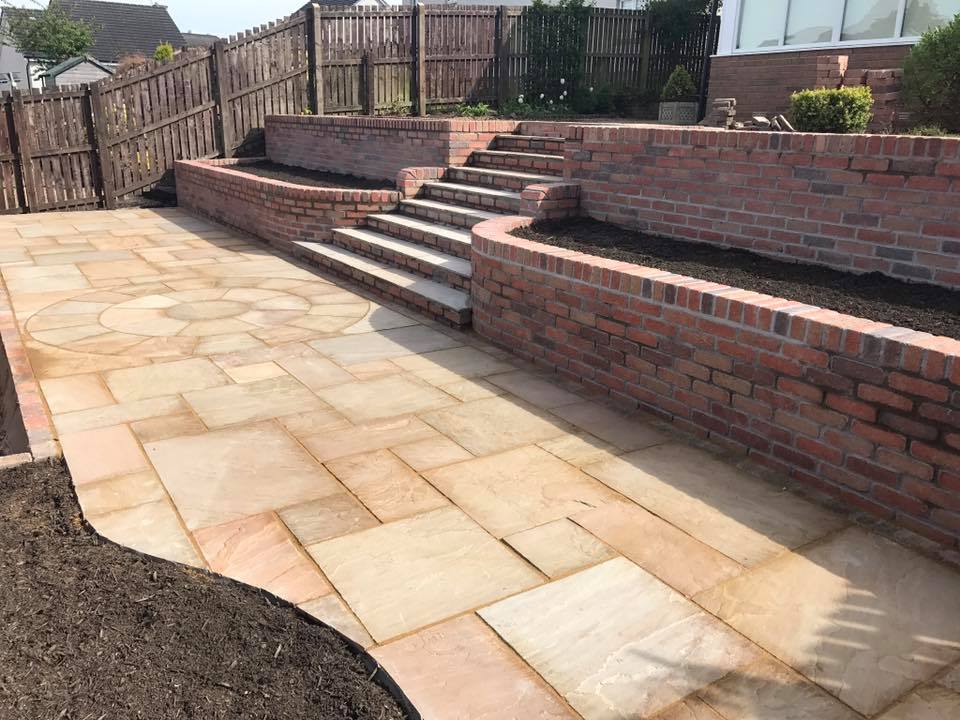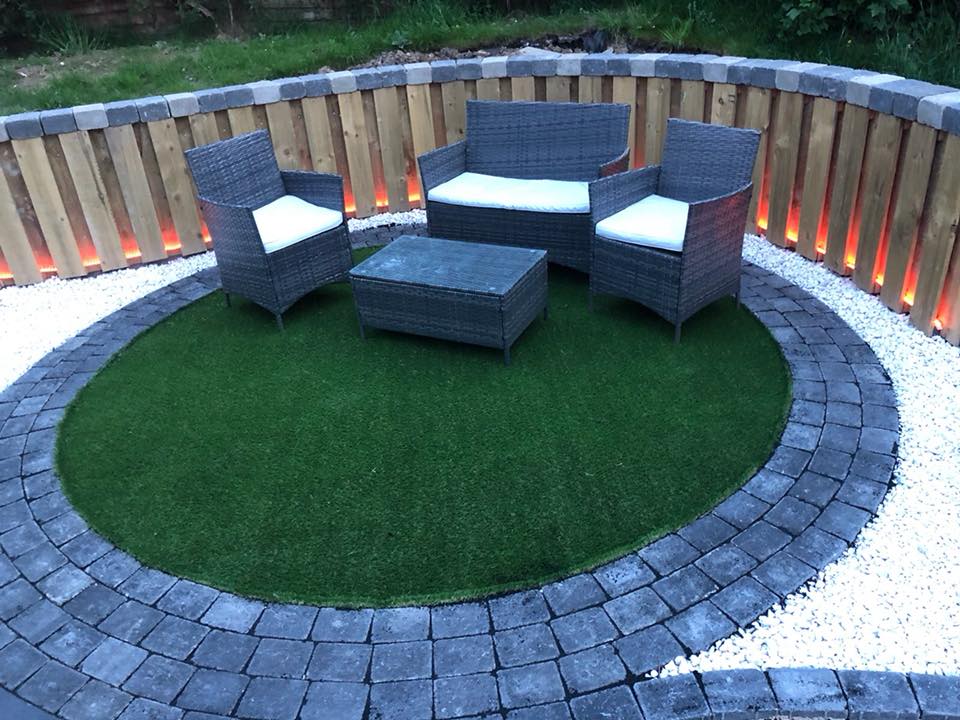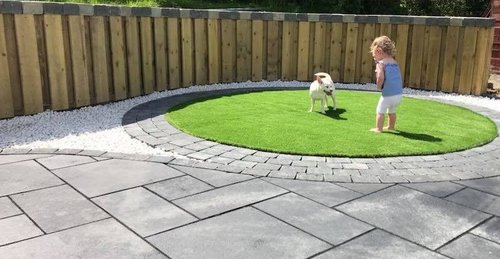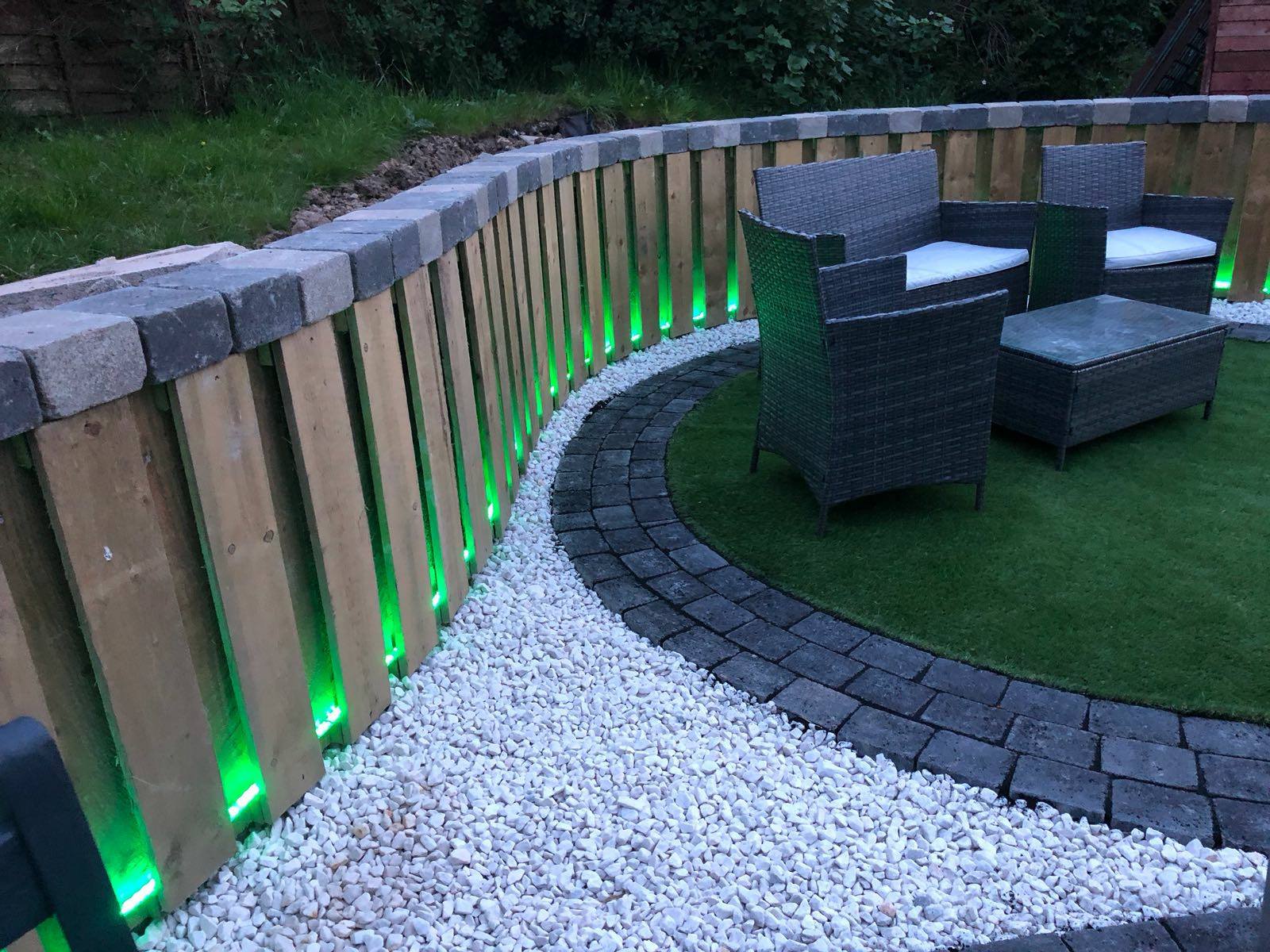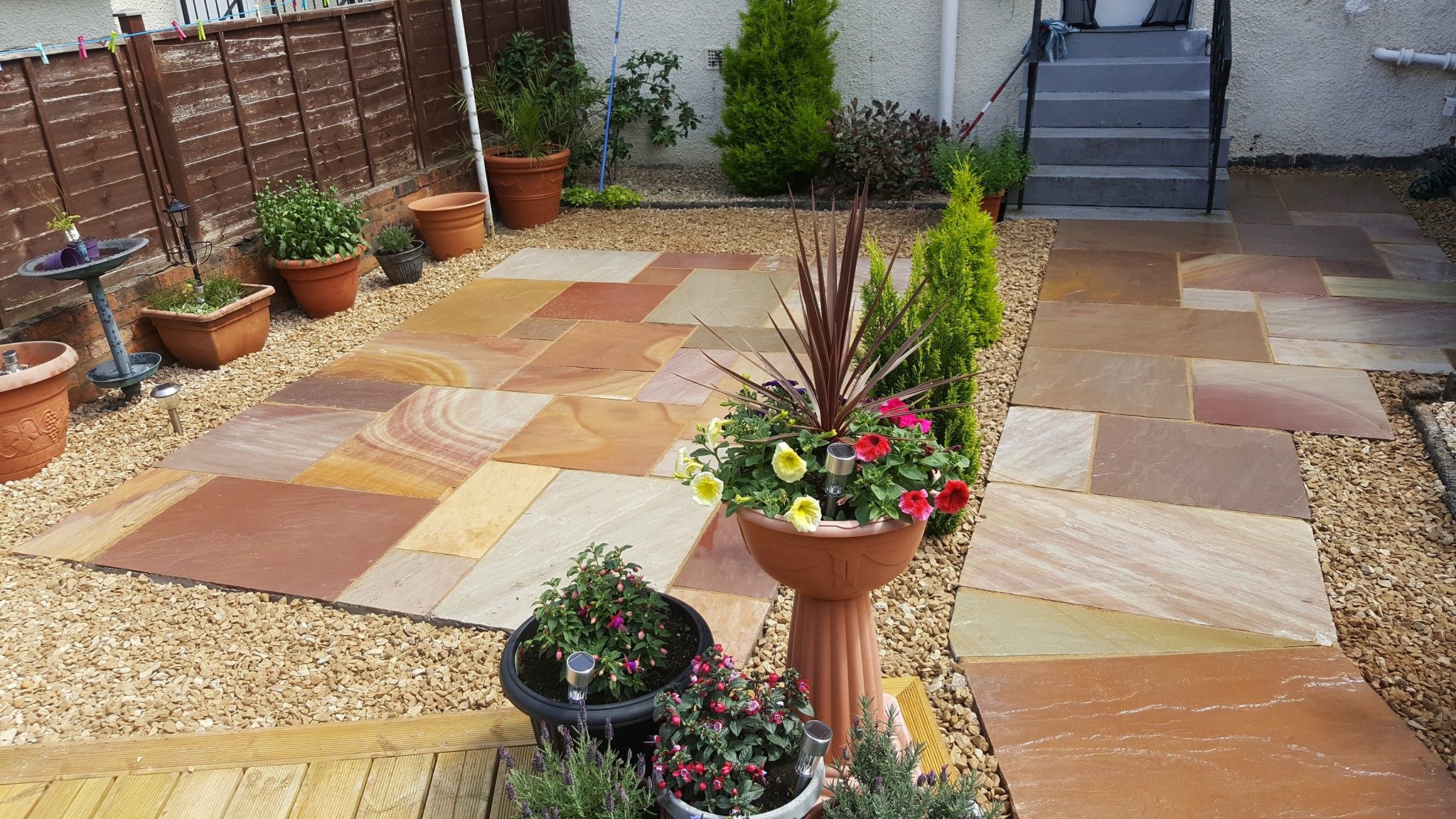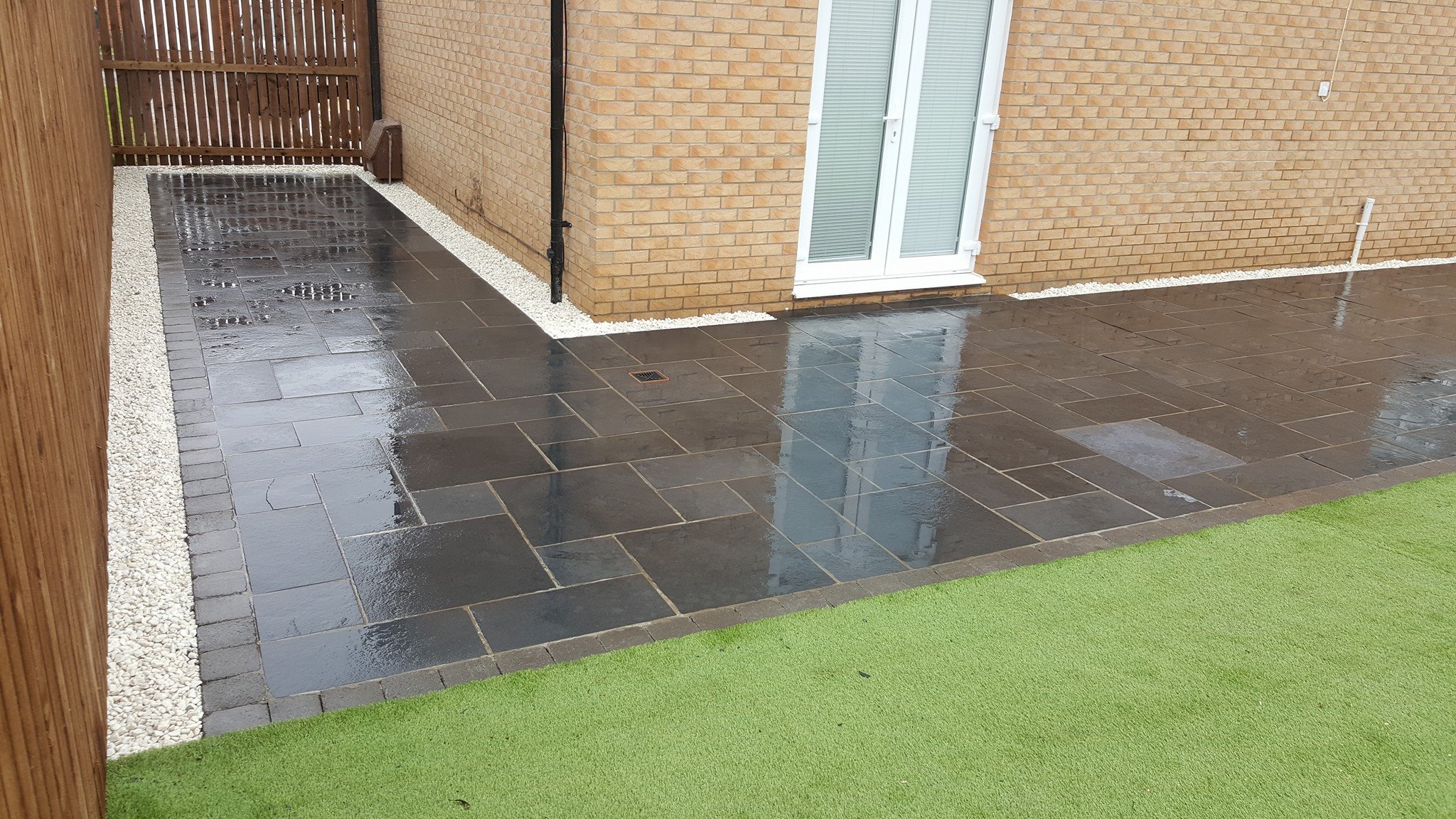 Why not give us a message or call for a free garden fence quotation 
Tel : 07482775744 or 07429177737
Email : Hepburnlandscaping@gmail.com
28 Provost Crescent, Larkhall, ML9 3GE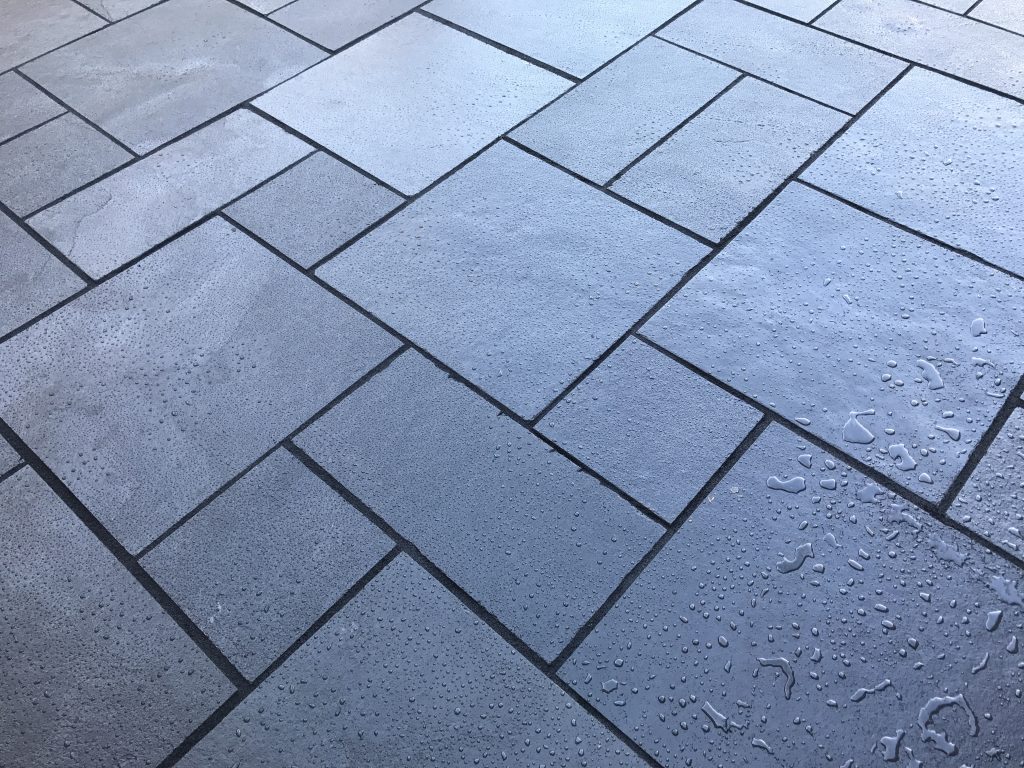 garden fencers glasgow garden fence glasgow fences glasgow fencers glasgow fencing companies glasgow fencing companies south Lanarkshire fencers south Lanarkshire garden fencing east kilbride garden fencing companies east kilbride east kilbride fencing contractors domestic fencing east kilbride